5 Pink lipsticks to help you feel empowered…
When I am having a bad day, I force myself to do my makeup and wear a cute outfit to try and get me out of my funk. It's easy when you feel sick or have low energy to want to just roll out of bed and get going. BUT I found when I dress for success in just the slightest way, my day goes so much better! It's as simple as adding a rocking lipstick and instantly, you'll want to conquer the world. So I wanted to share with you my 5 favorite PINK LIPSTICKS that will help you feel empowered and rock your day (no matter what side of the bed you wake up on).
You will love these colors and these lipsticks will give you all the feels! There's a shade for every occasion! And with just a little touch of lipstick, you'll feel like you have all the confidence in the world.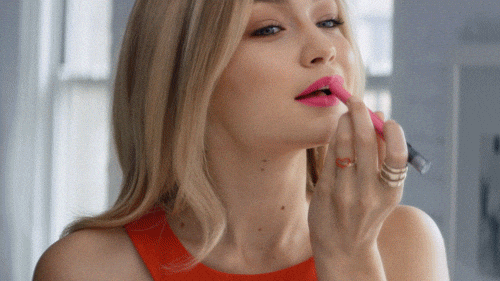 Primrose by Revlon (Super Lustrous): This soft pink will give you a feminine feel. You'll be able to take on almost anything in this shade that is perfect every day of the week and with any outfit!
Magnetic Magenta by Maybelline Color Sensational Mattes: this lipstick can be found at almost any drugstore, target, and Walmart. It's a bright and fierce Purple-ish Pink! It's definitely a power color that will brighten up your day.
Electric Pink by Maybelline Color Sensation: This neon pink is your bold statement color that will instantly raise your confidence level. It is such a fun pop of color for you to wear while you run errands, go to work, or wear for a night out on the town. Don't be afraid to rock this color! I promise you can pull it off!
Sparking Rose by Loreal Colour Riche Shine: This color is more of an orange-pink that will make you feel like a straight up girl boss! Hit up your next meeting or get together in this color that will
Hot Paris Pink by Wet N Wild: This is the ultimate red-pink color. This traditional color will not only empower you, but it will instantly put you in a better mood! You'll feel like you're the star of a movie.
Remember you can visit iGoPink.org for more style and beauty tips!